You Are Why We Do What We Do
How you helped Nyonya Recipe become a reality.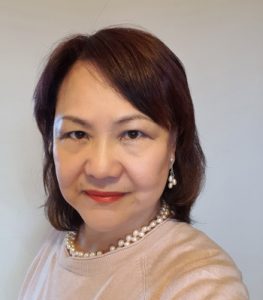 We are thrilled that everyone who purchases our bakes and cakes knows they are getting a unique, tasty, one-of-a kind handmade vegan treat, worthy of a person who cares about themselves and the environment, and enjoying food at the same time.

– Loretta Lee CEO
  Nyonya Recipe
Before I created Nyonya Recipe, I was a mother of 2 girls, twins, trying to stay sane in a new country. I was busy with housewifely things, taking care the girls and learning a new culture. Then one of my daughters was diagnosed with a learning disability. ( It is actually ASD autistic spectrum disorder, high functioning ).
This changed my life.
I had to deal with the school, special education, social services, etc. This was something new to me as there are not such thing in the country where I came from, not in the sense of the agencies' involvement. I was new to the education system and trying to understand it.
As the children grew, the difference between my daughter and her peers grew bigger. This created more issues for me. I used to always want to run away from all these. As parents, we know that running away will not solve the problem so I have to tackle them. My life was a daily rush of doing the school run, attending to the girls, meeting with teachers, social services and later, the police as well. Life was really hard.
I love to cook
Other than doing a part-time solo-preneur work (dropping catalogues) to distract myself from the daily stress and madness, I decided that I should keep a blog of my family recipes so that I can share with my family and friends.
As I belong to the old world, getting the blog set up took some time. It was more than 2 years of saying it to actually setting up the blog. Thank goodness, my daughter kept on reminding me.
So, the blog, Nyonya Recipe was born. I then set out to write about once a week and it kept me sane.
I used to take food to my Buddhist meetings and the feedback was that it's tasty. I love sharing my food. Then, at times, I noticed that some of the members are vegetarians or vegans, and they cannot enjoy the food.  I also find that in other groups, too. Me being me, I like to be as inclusive as I can. So, the VEGAN range was founded.
Why Vegan?
Other than trying to be inclusive, I feel that the way we are consuming the natural resources is not sustainable. I am concerned about the number of animals that are used for food. I am also concerned about the amount of waste that we humans produce, etc. So, I am doing my small part by consuming less; reuse and recycle where possible, and eat plant as much as I can. I am not fully vegan yet.  Still plodding along. I try to create new vegan recipes and find vegan ingredients as replacement to existing ones.
My Nyonya heritage
Being of Asian/Oriental heritage, I decided to create the most unique food using both Asian and British flavours. I started experimenting with a few of my regular Malaysian bakes, making it fusion food.
It turns out, the road was more difficult than I imagined……
I took me more than 18 months of

  product testing

in the farmers market, vegan markets and local retail before I changed, transformed and fine-tune the products to suit the local taste. I had to spend 100's of hours, test baking, test tasting the product, packaging, and a whole lot gamut of things. I had to pack and set up in the markets early in the morning and bake for hours and days before an event. Sometimes I sleep less than 3 hours, sometimes none at all.
I spent a lot of time searching for packaging materials, trying different packaging, and finally taking the biodegradable route. These are far more expensive than regular ones, but it is worth it. I shudder to think about the future effects of plastic packaging materials. The bio degradable materials may cost more today, but cheaper to humanity in the long term.
I take all these in stride as I believe my customers should get the best possible taste, value and enjoyment for their purchase. The risk of having the products rejected is very real. I feared my customers wouldn't come and do not like the products and I have experience loads of that.
There is no short cut.
Finally, we have some lovely delicious bakes that customers love and rave about.  You, the customers are the reason I make this.
Then…Covid-19….
Well, I took the time to learn new things and build a new collection of delicious food. This collection consists of the customers' favourites and new offerings.
This is the Signature Collection

.
The Best Part?
My daughter occasionally helps me in my work and even invented the Festive Pie, the best selling product.